Every Friday I post one of my photographs to help you get a nice start to your weekend.
The below photo was taken in July of 2006 inside the dome of the German Reichstag (parlament building) taken with a Canon D20.  Rebuilt after WWII, the Reichstag dome is a symbol of transparency in government.  The dome is glass, and hanging down in the middle (on the left of the photo) are a series of mirrors in a funnel-shape.  On the ground are windows that look down into the parlement chamber.  So the idea is that citizens can look at their capital building and see the legislative process of the German government.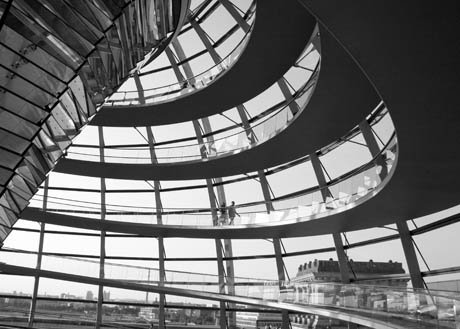 All Photo Friday photographs are copyrighted to O'Brien Photography.  Please contact me if you wish to use them.